Click


to join our Email List!








Tributes - Robert M. Cerullo Foundation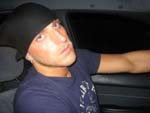 The Robert M. Cerullo Foundation is a non-profit organization established by Robert's family in his memory.

The purpose of the foundation is to provide financial assistance to "at risk" youths for drug abuse counseling and rehabilitation.


Robert lived each day to the fullest. The love and care he gave to friends and family will never be forgotten. It is the foundation's intention to keep his spirit of care and compassion alive by helping others through difficult times.

For more information please e-mail us at rjcerullo@comcast.net.

Please CLICK HERE to visit the Robert M. Cerullo Foundation. This year's golf outing will be held at Forsgate Country Club on July 19, 2010, run by Wish You Were Here Productions.

Click Here for more information about the First Annual Charity Golf Outing, June 26,2006(pdf).